Welcome to The Firehouse Shelter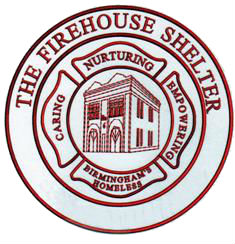 The Firehouse Shelter exists to meet the immediate needs of the homeless and to bring transforming changes to the lives of those we serve in the seven county Birmingham, Alabama metro area. With your help we can make a difference. Our website furthers our mission by providing ways for you to learn more about homelessness. Explore our newly designed website to find out how to get involved.



Please follow the link on our event calendar on Nov. 19th to register to donate a basket for our Blue Jeans and Baskets Bash!